PRIVATE, MEMBERS ONLY !!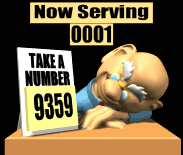 compliments of MSN
Our Social Club offers a place to share your own photos, documents, and links of interest as well as a calendar to see all upcoming P&M events.
Our Bulletin Board offers a place to voice your opinion about P&M business, post your own messages, offer stuff for sale or trade, advertise your business, or just gossip over the back fence and see what your neighbors are up to.
Our Chat Room remains open for two or more to meet at anytime, 24 hours a day, 7 days a week. Regularly "scheduled sessions", such as 'computer instruction classes', are always announced to registered members.
Though anyone from the 'ole neighborhood' is surely welcome, and will not be denied access, rigid security is necessary to keep the club private to outsiders. Therefore, you will only be able to join by email invitation.
If you have not already received an invitation, please click the Group Manager Button below and type the words "sign me up for social club" in the body of the email window. You will then receive an invitation and instructions. Follow the prompts found in the invitation and create a "Microsoft Passport Network Account" which you can use for any MSN related site. This is a ONE TIME process. Once approved, you can log on anytime (24/7)

Need Help? Send email to webmaster@surekey.com
"Can You Dig-It..., I Mean Really, Really Dig-It?"